Overview.
Sony Pictures is one of the "Big Six" major American film studios, producing some of the biggest films in the world. Sony tasked us with delivering brand partners across its major Blockbuster and Home Entertainment releases. Our main objectives were to build brand awareness, push sales and box office performance and, ultimately, set the benchmark for brand campaigns.
Deliverables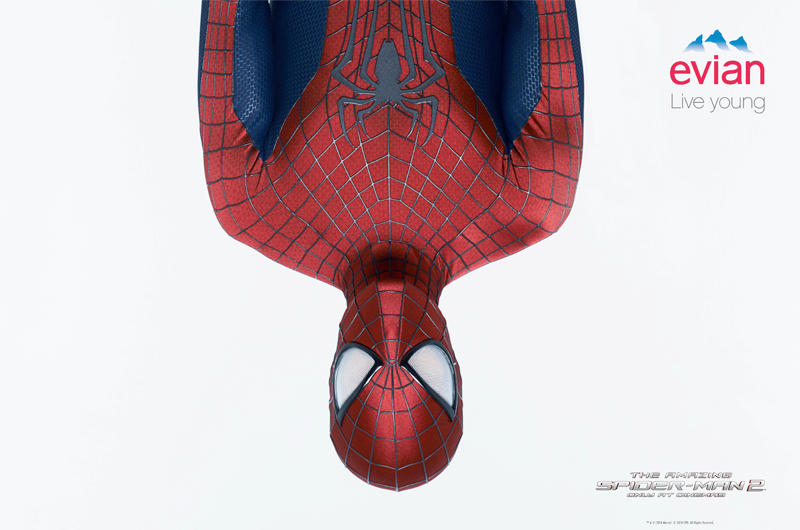 The Amazing Spider-Man 2 & Danone Waters.
Sony challenged us to find new partners with powerful brands who hadn't executed partnerships with movies before. We approached Danone Water's global team in Paris who were excited by the idea. What followed was a ground-breaking global campaign, which marked the first time Danone Water had united all its major water brands under one franchise.
In the UK that took the form of a partnership with Evian. After their hugely successful & award-winning 'Baby & Me' campaign, Evian was looking for ways to re-ignite the campaign in year two. Adding Spider-Man was the perfect way to do that. The resulting partnership campaign was completely 360° & multi-platform. At its heart was a 70" spot, entitled 'The Amazing Baby & Me 2'. The campaign saw 100 million bottles of branded water produced and $20m of promotional value achieved.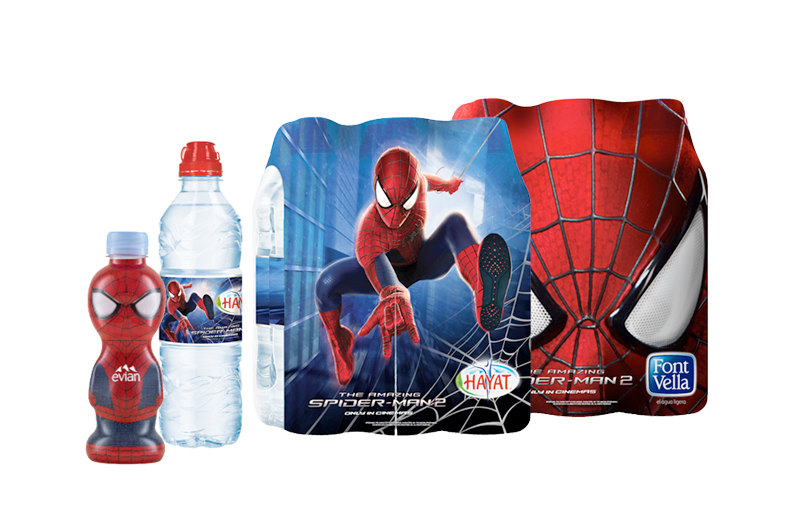 The Angry Birds Movie & Peperami.
Sony challenged us to secure partnerships with major brands which would appeal to the same consumers as the film's target audience, as well as having a strong connection with the themes of the movie.
The Peperami brand aligned perfectly with all these factors.  The theme of the TV creative and overall campaign was 'Stunt Animal', which centred on the brand's mascot, 'The Animal', being the official stuntman of the Angry Birds Movie. It represented a fun, creative way of breaking the fourth wall which was a new tactic from a Sony Pictures partner.  It led to increased sales by 20% year-on-year as well as a 2% increase in market penetration, a high number for an already dominant brand.