Campaign Results

Overview.
Online bookmaker Marathonbet needed our help to promote its brand in an aggressive and crowded marketed place. The company has an internal mantra to 'expect the unexpected' and asked us how we could be demonstrate that to the public. We knew the best way to make a statement was with a tongue-in-cheek stunt to capture the public's attention. Oh, and it included us sending pigs soaring over Brighton Pier.
Deliverables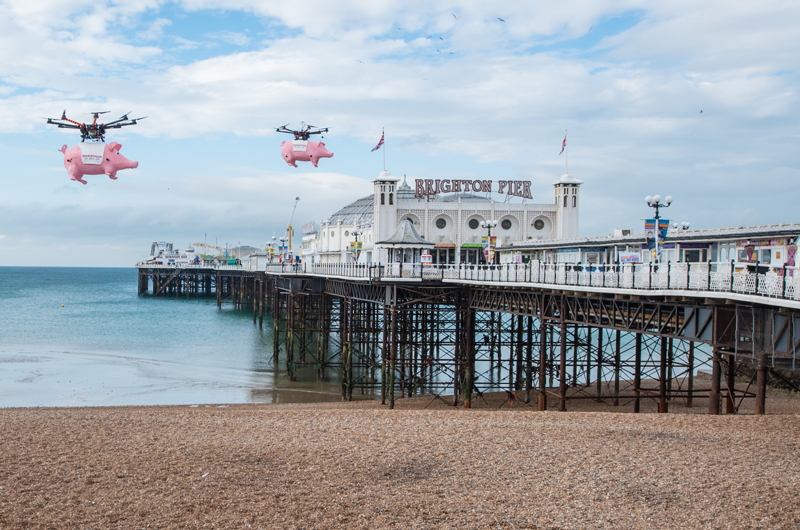 Expect the unexpected.
"Anything can happen in football." At least, that's the message we helped broadcast when we sent four pig drones flying over Brighton Pier, much to the amusement of locals and holidaymakers alike. The unexpected sight of pigs flying proved anything is possible and helped promote the company's enhanced odds for newly promoted teams – including 5,000/1 odds on local team Brighton – to win the Premier League
We enlisted the help of pundits Andy Townsend and Alan Smith to present the film, which received 63k views on the day it was released.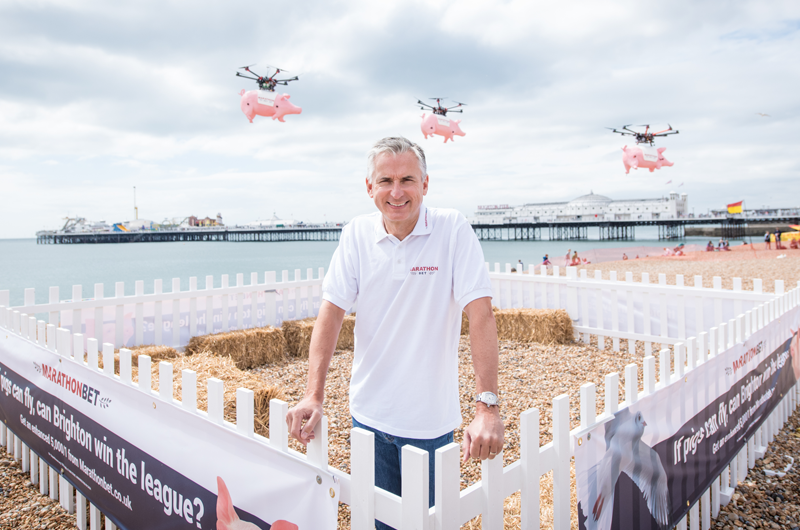 Achieving liftoff.
Not many pigs have pilot's licenses so we set about creating our own. We designed and built our metre-long pigs using lightweight foam, complete with a special housing to secure them to their drones. Our team of professional drone pilots kept the pigs airborne all day, against the strong seaside wind. As well as the drones we also created a large branded pig pen on the beach which acted as a base for the drone pilots, a giant beach banner and an Ad Truck driving around Brighton city centre.
The stunt received coverage in prominent local papers including The Argus and The Sussex Newspaper. It also received wider coverage in outlets including The Mirror, the Press Association and BBC Radio Sussex Breakfast. The campaign's total media reach was 4.8m.