Overview.
Chinese multinational technology company Lenovo is one of the largest personal computer vendors in the world. As well as producing PCs it also makes tablets, smartphones, work stations and smart TVs, amongst other things. Lenovo asked us to help it target key retailers as well as increase its brand awareness in various sectors, particularly education. We created a series of events to increase its presence and perception across B2B sectors.
Deliverables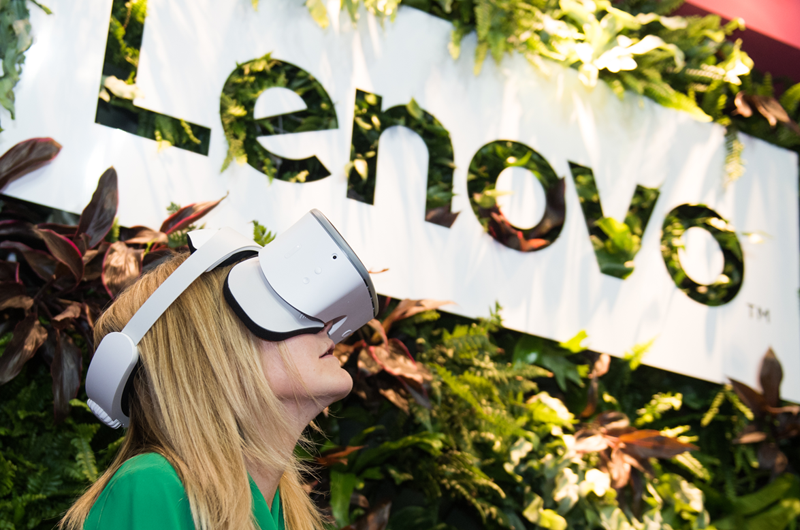 Lenovo at The Bett Show.
Lenovo asked us to design and create its exhibition space for the Bett show. This annual exhibition is the largest technology education show in EMEA and attracts 35k visitors from 140 countries. It provided an important opportunity for Lenovo to increase brand awareness in the education space as well as position itself as an innovative technology leader.
We wanted the exhibition area to communicate the simple fact that Lenovo's innovative technology is rooted in natural human needs. Because of this we created a space that focused on the natural, with trees and foliage intertwined with the latest technology, embedded just under the surface and showing that tech underlies everything. It referenced the fact that peoples' educational needs grow over time, so they need technology that can grow with them.
An invite-only pop-up.
The consumer tech space is hugely competitive and Lenovo asked us to help it stand out in front of key international retailers. We created a vibrant pop-up space in central London to showcase Lenovo's latest products. The invite-only showcase was reserved for some of the technology company's biggest buyers.
The space we created highlighted products from five distinct areas of Lenovo's business: AR/VR, notebooks, desktops/monitors, tablets and gaming. We took the lead on creative direction, with Lenovo's only direction being that the store should have more of a retail feel than a tech shop.
We avoided the look of futuristic stores bathed in clinical white light typifies current technology retail space. We went the opposite direction, with plenty of bright colours, bold graphics and eye-catching installations that gave the space a firmly retail feel.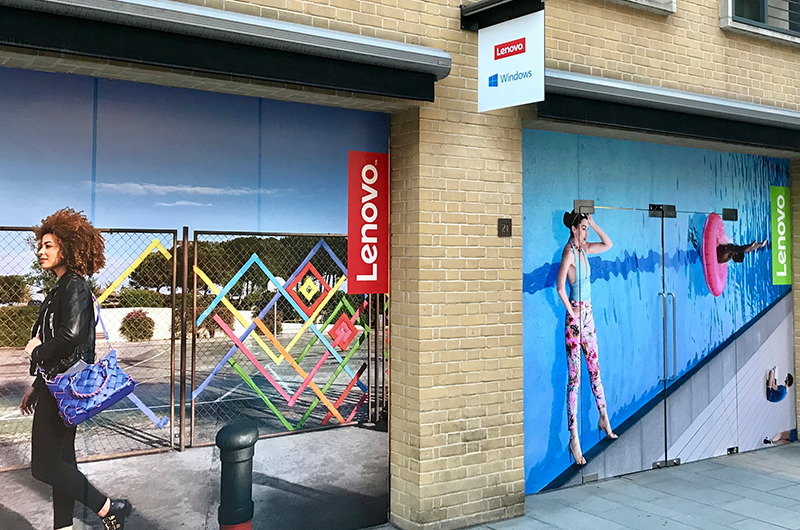 Evolving exhibitions at RBTE.
We created an interactive and evolving space to showcase Lenovo's retailed-focused solutions at the Retail Business Tech Expo. In order to entice busy visitors to the stand we created content that came to life when people walked past pressure pads and an object recognition table which would bring up product information when props were placed on top of it.
As Lenovo's retail products can work across a variety of industries we wanted to show that at the expo. Midway through the day our stand automatically shifted all content from a fashion-focused activation to a grocery-focused one. It led to an activation that stood out amongst a sea of corporate-looking stands and made Lenovo a must-visit location at RBTE.