Overview.
Intel's 10th core cpu is designed for the 'on the move' content creator. It offers a never seen before level of capability in the thinnest, lightest most mobile package ever.
This is a story of self-actualisation. Enabling a billion people to join the modern world and make their mark, make their statement and express their creativity.
Deliverables
/
Film Production & Editing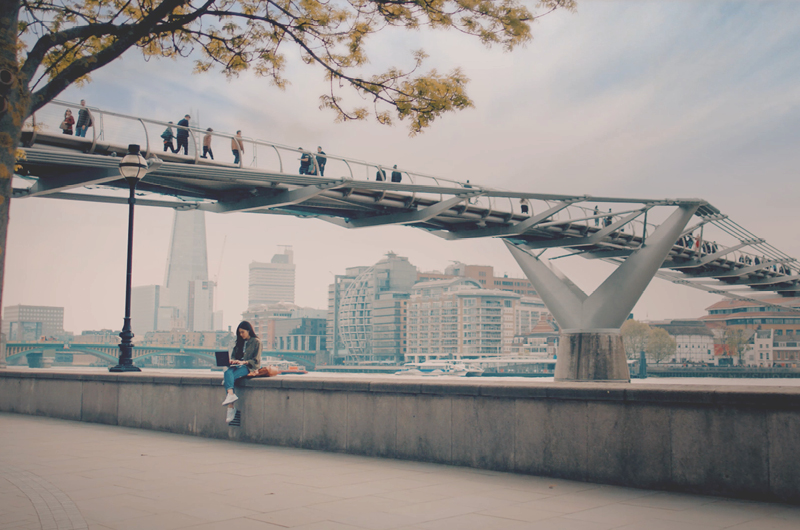 Creative Direction.
For all of us, what we create is unique because our life experiences are unique. Creativity is not about waiting for lightning to strike or a muse to whisper the next idea. It's about getting out there and experiencing it. Creativity is about getting out into the world.
The Film.
This film is about making a real emotional connection with our audience. To inspire them, to excite and motivate them. It's not about technical facts. It's about experiencing the possibilities. About exploring and sharing their passions, and seeing their place in the world become something tangible.
The film juxtaposes beautifully shot bustling London locations with fast-cutting, energetic montages that depict wild content creation, increased social media stats and engaged fans.
The jump between the two tells a simple but emotive story; That as you – the content creator – travels to find unique locations in which to draw inspiration, the result is self-actualisation, fandom, energy and excitement.