Campaign Results Overview.
Google asked us to help drive B2B customer acquisition for its Google Cloud platform. Based on their customer segmentation research, we suggested a campaign built around intimate live events via direct, highly targeted mailouts so the search engine giant would have the opportunity to meet face to face with its potential customers and maximise the opportunities for conversion.
Deliverables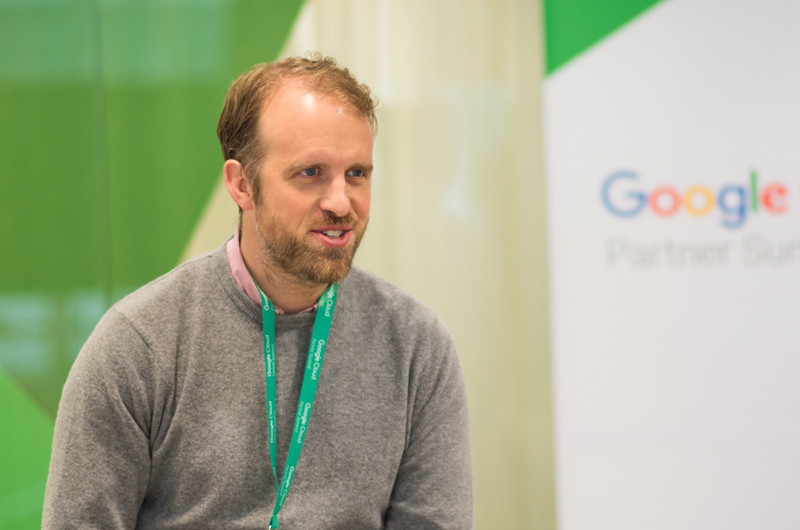 See the future first.
Google's Cloud Platform is constantly evolving, and had recently finished installation of a major update which they wanted to share with their customer community.
'See the future first' was a relaxed but confident event, headlined by presentations on important tech issues from prominent keynote speakers. We didn't want the evening to feel like a sales pitch, so as well as the valuable insights from the speakers, we included Scalextric and a batak wall, alongside a Pimms trolley. This was about celebrating the key innovators in the industry as much as sharing key industry knowledge.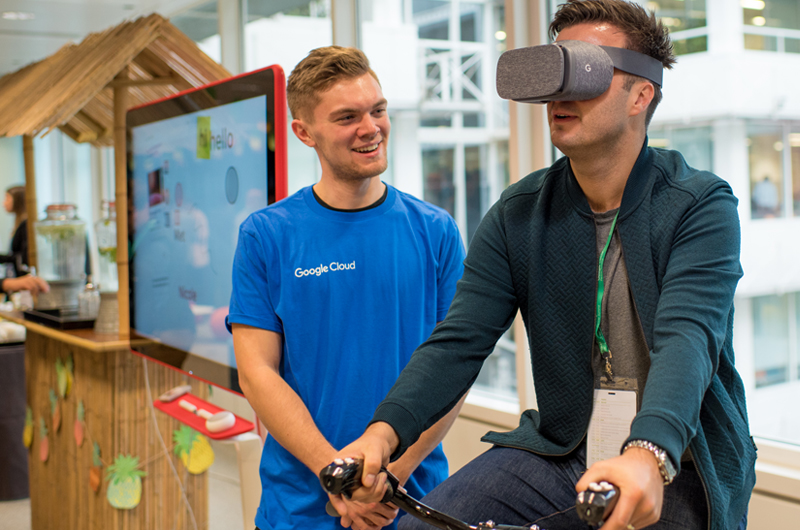 Multinational mailouts.
To support the event series, we targeted I.T. decision makers with a creative direct mail campaign inviting recipients to a bespoke, free workshop. We focused on how the platform's Machine Learning simplifies business functions and included a playful teaser gift of an already-solved Google branded Rubik's Cube with the line "Solve your puzzles with Google Machine Learning." The campaign launched across multiple stages and countries, with translatable copy considered throughout.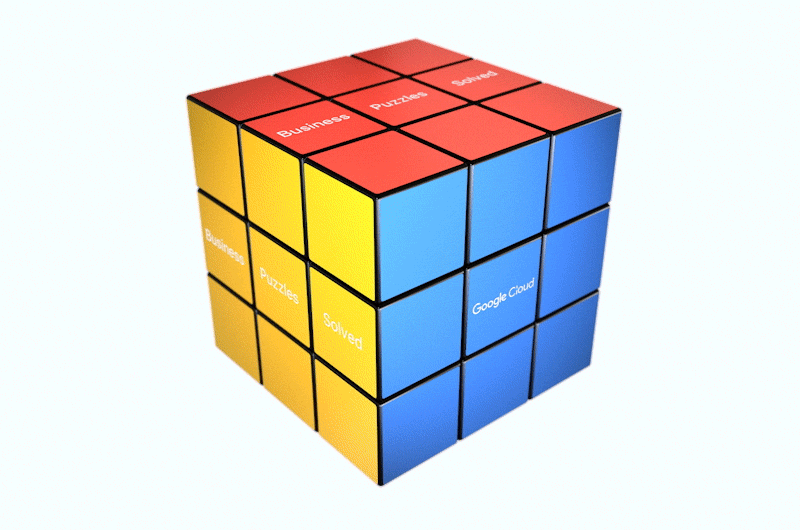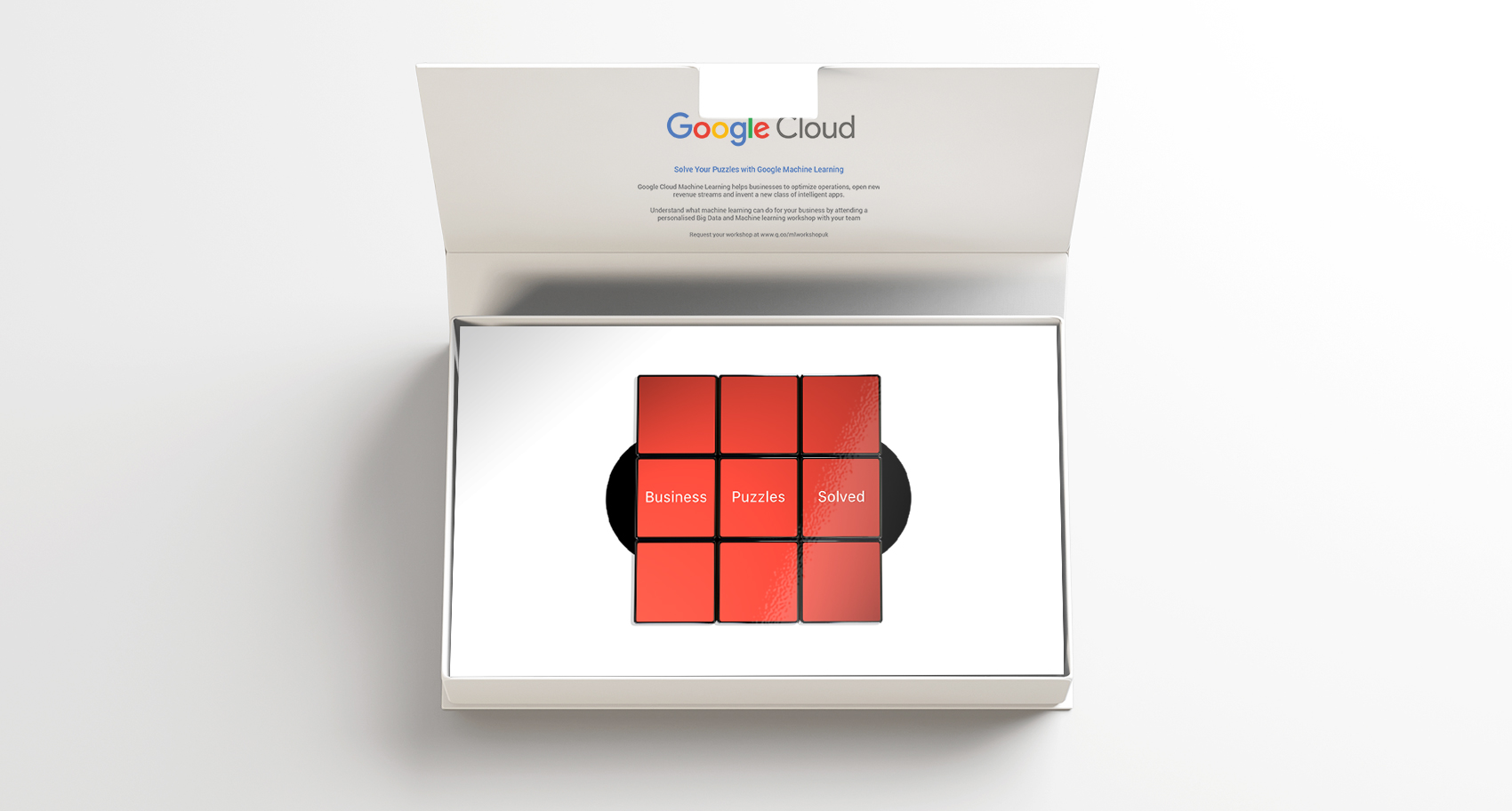 Introducing Apigee.
Google acquired API management and predictive analytics platform Apigee and wanted to educated people on its benefits.
A significant tour of the UK, Germany and France targeting key industry specialists who would benefit from Apigee followed. We created a flexibly-designed event kit which allowed for easy and adaptable installation, making it simple to deploy across a wide variety of event spaces. We managed every aspect of the tour, from guest registration and catering to entertainment and all production requirements.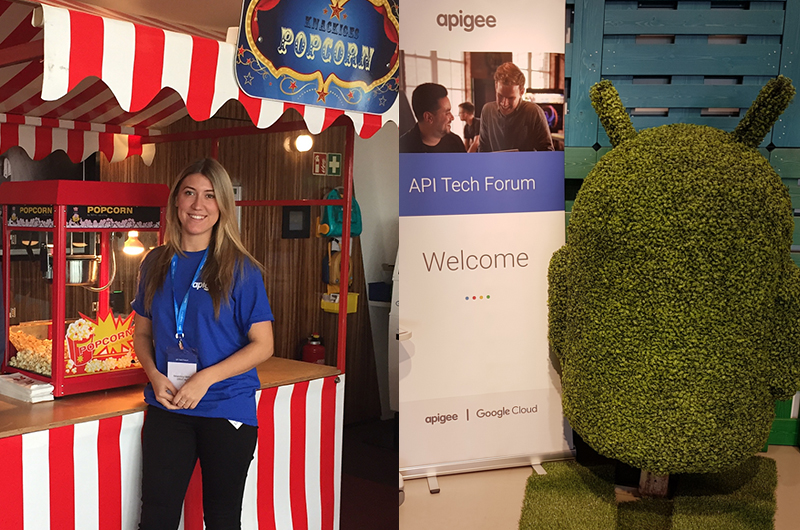 The London Partner Summit.
Google understands how important it is to keep in direct communication with its partners. It asked us to run its end-of-year London Partner Summit, which is a content led session designed to keep partners up to date with its latest updates and innovation on its Google Cloud Platform. Between the dynamic presentations we entertained delegates with Google's latest products, including the Google Jamboard, Google Pixel 2 and Google Daydream VR Headset.