Overview.
Lenovo is a US$43 billion global Fortune 500 company and a leader in providing innovative consumer, commercial, and data centre technology. Their portfolio of high-quality, secure products and services covers PCs, workstations, servers, storage, networking, software, smart TVs and a family of mobile products like smartphones tablets and apps.
We were asked to create the go to market campaign for Lenovo's range of highly flexible and portable Yoga laptops.
Deliverables
/
Film Production & Editing
/
Product Marketing Materials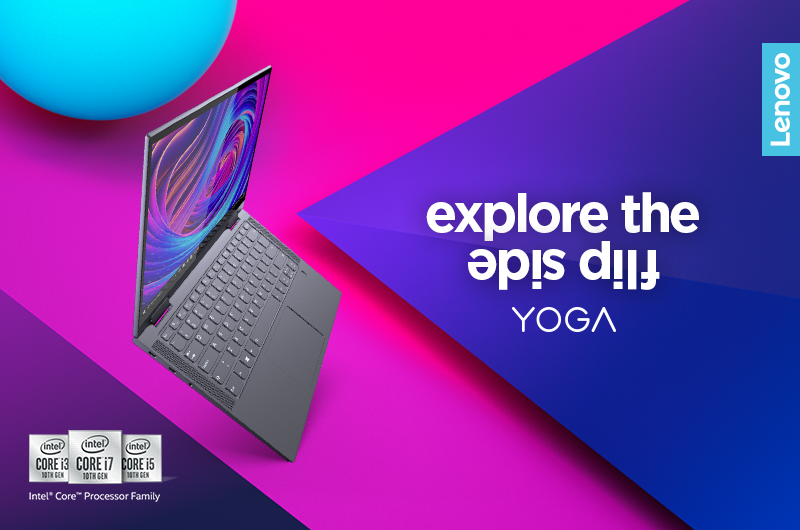 Exploring the Flip Side.
From watching 4K movies, to taking E Ink notes. You need technology that revolves around you. Tailored to twist to your changing needs. Built to flip the script on your traditional tech experience. The Lenovo YOGA is all about flexibility.
A product as flexible as the Lenovo Yoga needs a highly flexible creative approach. We took our inspiration from the flippable nature of the laptop and highlighted how this can change the way you use a computer.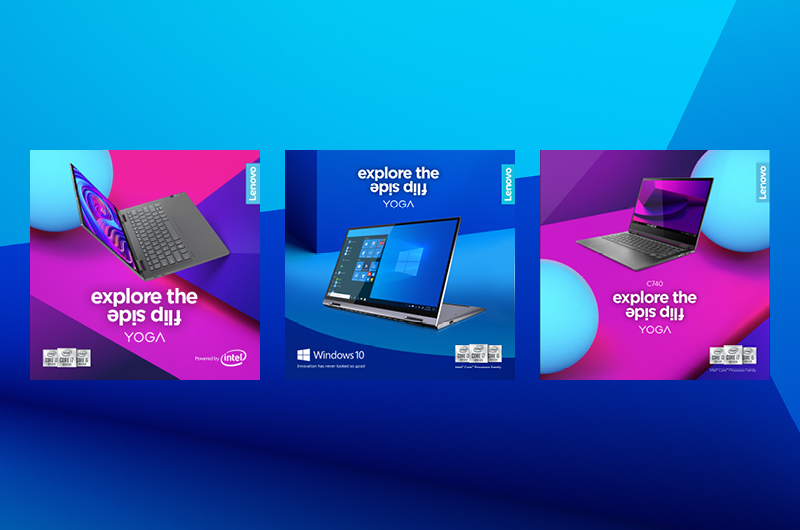 A Flexible Approach.
With the 'Explore the Flip Side' creative direction set, next we looked at ways to bring the concept to life.
From revolving 'use case' scenarios, set on a huge rotating plinth, to flipping buses and houses upside side. The playful nature of the product and creative direction allows for unique and disruptive applications.
Explore the Flip Side – The Game.
Turn your world upside down with a gravity-defying infinite runner game and see how far you can go.
Play here