Overview.
FremantleMedia is one of the leading creators, producers and distributors of television brands in the world, responsible for many of the world's highest-rated shows. The company operates in 31 countries, producing over 11,000 hours of programming a year, as well as distributing more than 20,000 hours of content to over 200 territories.
We work with the global production company to find brand partners for its programmes. One of our leading campaigns with the company is the continued promotion of one of the most enduring and beloved British characters, Danger Mouse, to fans nationwide. Children's IP is a crowded market so we wanted to create partnerships that achieved significant cut-through. We knew that by focusing on activations where children are engaged in an activity, such as choosing a pair of glasses, we would have a far greater impact.
Deliverables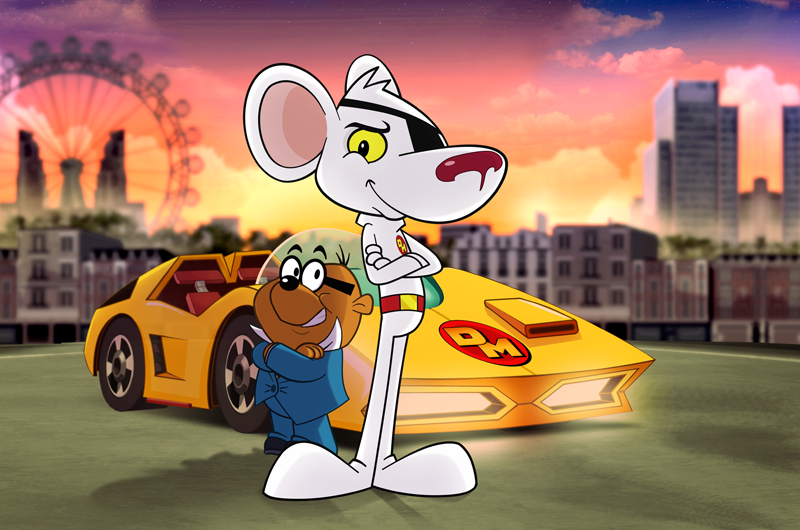 Danger Mouse and Pizza Hut.
We brought the world's greatest secret agent to 272 Pizza Hut restaurants across the country for a tactical campaign to promote the rebooted Danger Mouse series airing on CBBC during the important Spring/Summer period.
The family-focused pizza chain created 2 million Danger Mouse themed activity books and used its social media channels to promote a competition with exclusive Danger Mouse prizes up for grabs. The wildly popular competition saw over 2.2m people engaged and increased sales growth by 20.2%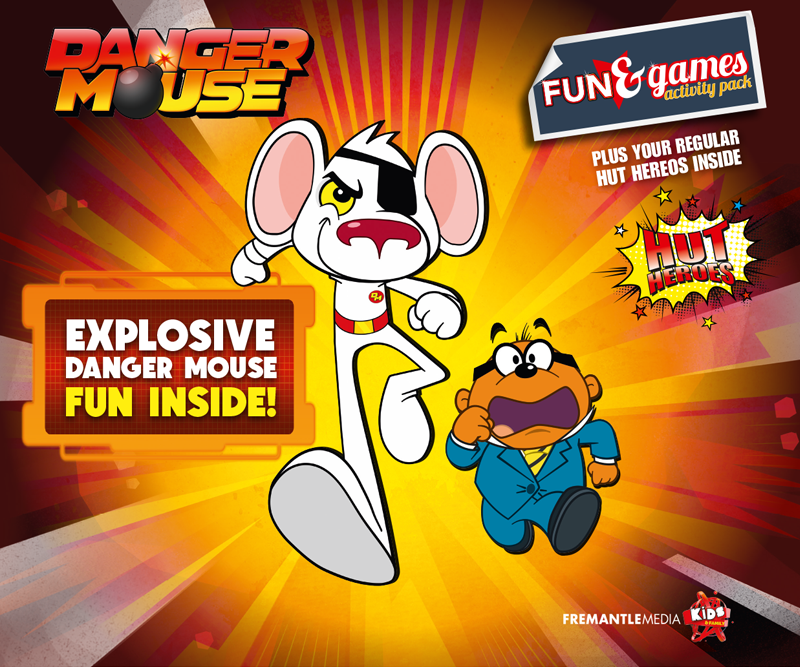 Bespoke products with Tesco Opticians.
Danger Mouse's signature eye-patch means he's no stranger to looking after his eyesight. We saw an opportunity to work with FutureVision and Tesco Opticians, who developed limited-edition Danger Mouse glasses in 12 different designs to headline its partnership with the animated secret agent across its 230 stores.
The campaign was supported by numerous POS material, in-store gift bags and activity booklets. Tesco TV walls across all stores with Electrical departments featured Danger Mouse content, seen by 13.8 million shoppers every week.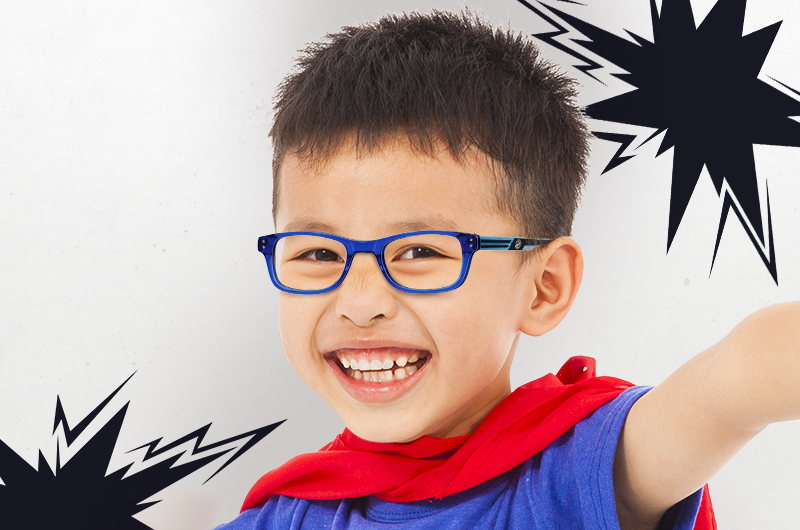 Connecting with brands.
Brands are bombarded with emails and calls every day so standing out is vital. We designed and sent out branded – and top secret – Danger Mouse spy packs to targeted brands in order to start a conversation about partnerships.
Inside the pack was a pen with a hidden compartment, which detailed the scale and potential a partnership with Danger Mouse offers. There was also a Danger Mouse calling card so people could get touch with the legendary spy's management (that's us!) and find out about opportunities in more detail.